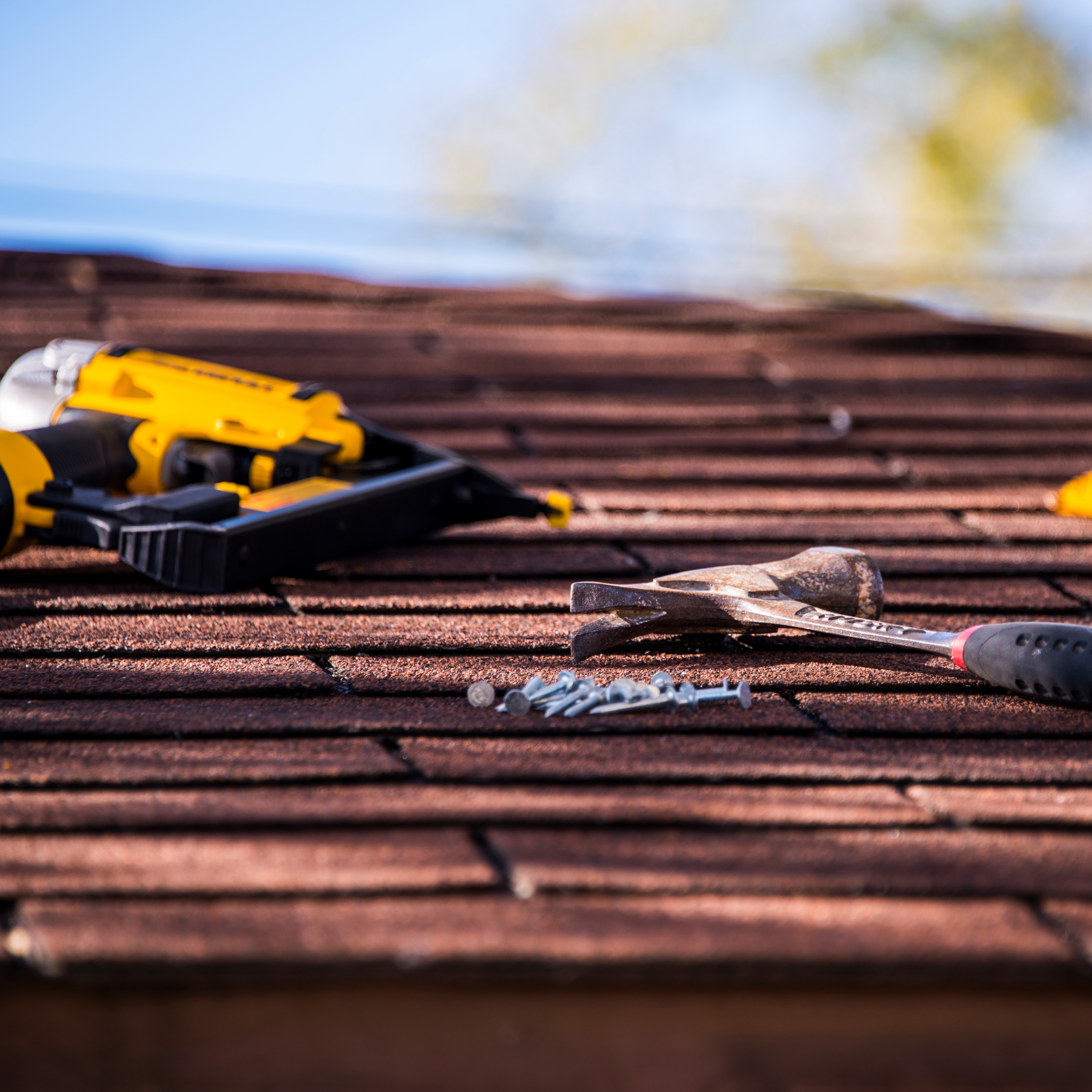 Expert Maintenance and Quality You Can Trust
It can be stressful when your roof is having problems. You invested a lot of money and time into your property, so you want to keep it in the best shape possible. When shingles fall off or you discover a leak in your roof, it's frustrating. The best thing you can do when you have any issue with your roof is to get help fast. Leaving problems alone too long can cause more damage and cost you down the road. At A Godsend Roofing LLC, we help property owners across Lexington, KY get quality roof leak repair fast. Every day, our seasoned technicians deal with a variety of roof leak repair to keep our clients' homes safe and looking great. Call (859) 270-9102 now to schedule an appointment or learn more about our roofing services!
The Roof Leak Repair Process
Every roof leak is a bit different. They range in size and severity. A lot of different things can cause roof leaks. Things like falling debris, rodents, and simply wear and tear over the years can trigger leaks that expose your roof to water damage. When you find a leak, it's important to call for professional help. When A Godsend Roofing LLC's technicians arrive at your property in Lexington, KY, they'll inspect your roof to find what's causing the leak and if there are any other red flags in your roof. Many times, leaks are the result of a combination of problems. The leak is simply where issues accumulate.
Once we have a good understanding of the condition of your roof, we'll get to work on roof leak repair. Depending on the size and complexity of the leak, we'll be able to use patches and other solutions to restore your roof. Don't worry, our team has years of experience dealing with every type of roof leak repair. We work on traditional residential roofs, low-slope commercial roofs, and steep roofs on churches. We're confident we can handle your leak repair and get your roof back in top condition.
Emergency Roof Leak Repair
Discovering a major roof leak is every property owner's worst nightmare. We get calls at A Godsend Roofing LLC from homeowners who are dealing with leaks all the time. Sometimes it happens in the middle of the night or outside traditional work hours. We know how important getting help in an emergency is, so our team can respond 24 hours a day when you call. We're proud to offer the best emergency roof leak repair services in the area.
We'll get there fast, never leaving you waiting long, to stop leaks and prevent them from causing damage inside your house. Then, we'll work with you on the best way to get your roof back to normal. That means a custom solution that works for your schedule and financial situation.
We can also work with you on a roof maintenance plan that will help spot potential problems that could lead to leaks. Preventative maintenance through regular inspections is a great way to save you money from emergency repair costs. Our technicians can come to check on your roof once a year to make sure everything's looking OK. That way you avoid a surprise repair that you weren't expecting.
Schedule Us Today
For years, property owners have turned to A Godsend Roofing LLC for help with roof leak repair in Lexington, KY and other roofing services. Call (859) 270-9102 today to schedule an appointment for your home!