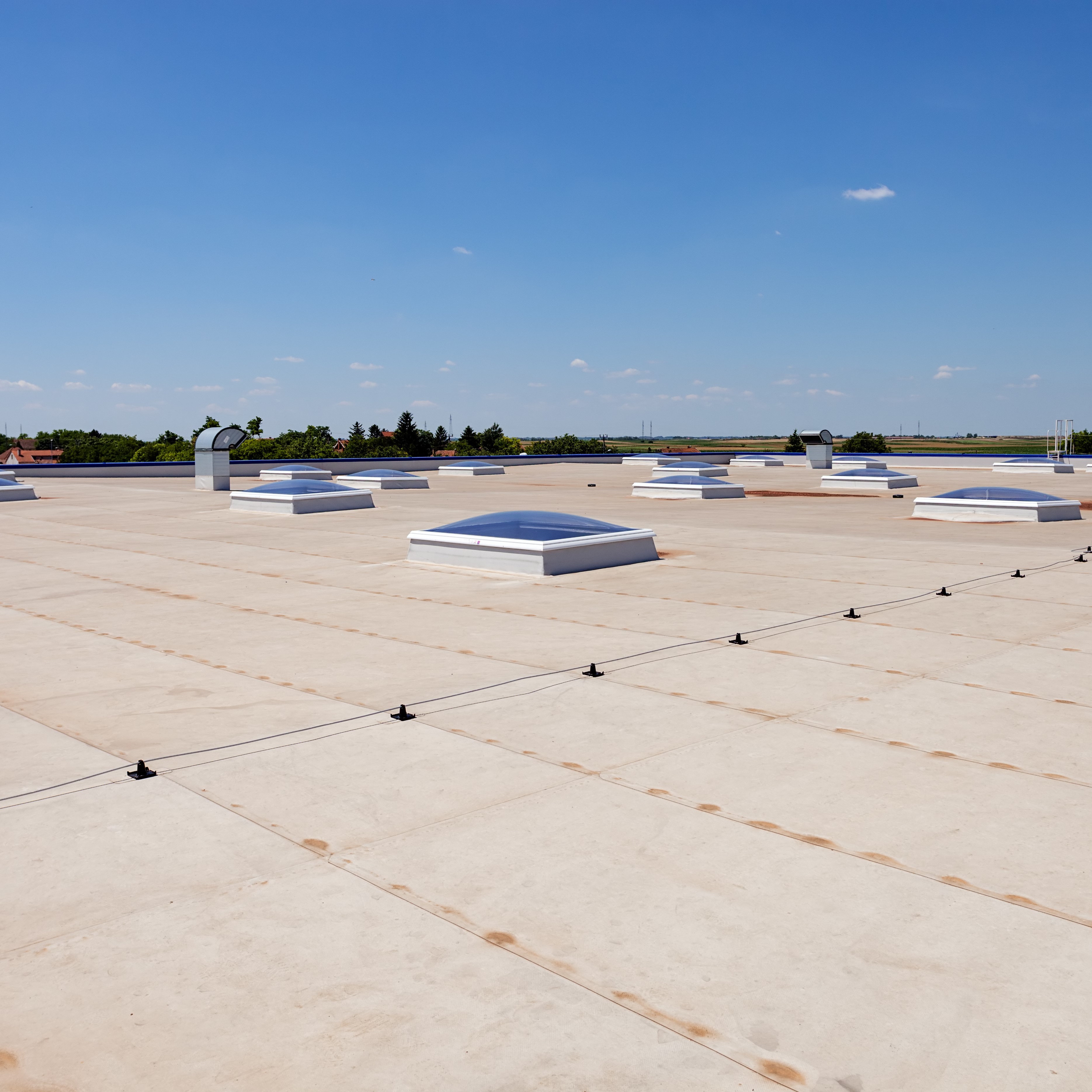 Energy Efficiency at a Great Value
If you own or operate a commercial property, you should consider TPO membrane roofing. Businesses across the country are choosing TPO because it's a durable, single-ply membrane that offers excellent energy efficiency. The material can withstand extreme conditions well, so your inside temperatures are easier to regulate. That means better temps for your customers, employees, and inventory. Most businesses spend a great deal on utilities. TPO can help save you money by keeping your building cooler naturally. In Lexington, KY, A Godsend Roofing LLC is the premier commercial TPO installation and maintenance company. We've spent years working with property owners on the best roofing solutions for the best value. Whenever you're ready to install TPO roofing in Lexington, KY, you can rely on the experienced professionals at A Godsend Roofing LLC. We provide a full range of commercial roofing solutions. Learn more about us or schedule a service appointment by calling (859) 270-9102.
Why So Many Businesses Choose TPO Roofing
TPO roofing is an easy choice for a lot of businesses in Lexington, KY. It's relatively affordable and is extremely durable. Combine that with its temperature-regulating properties, and you've got a great option that will protect your property for years. TPO is easy to install, so getting it on your roof doesn't take a lot of time for A Godsend Roofing LLC. That's an important consideration for businesses that want to minimize disruptions.
This material is synthetic, so it's very resistant to tears and cracks. Most commercial property managers and owners know that their roofs take a beating from being under the sun all day every day. TPO works to reflect a lot of the heat from the sun, so it's less likely to spring cracks or leaks. All of that adds up to less time and money spent on repairs and maintenance over the years. Saving even small amounts every year can really add up.
Call Today
A Godsend Roofing LLC has a passionate team of roofers who will help you make the best decision for your property. For years have trusted us with their properties, and we're proud to deliver the best value and service in the area. If you want to find out why so many companies are choosing TPO roofing in Lexington, KY, or you're ready for A Godsend Roofing LLC to install one, give our team a call at (859) 270-9102.