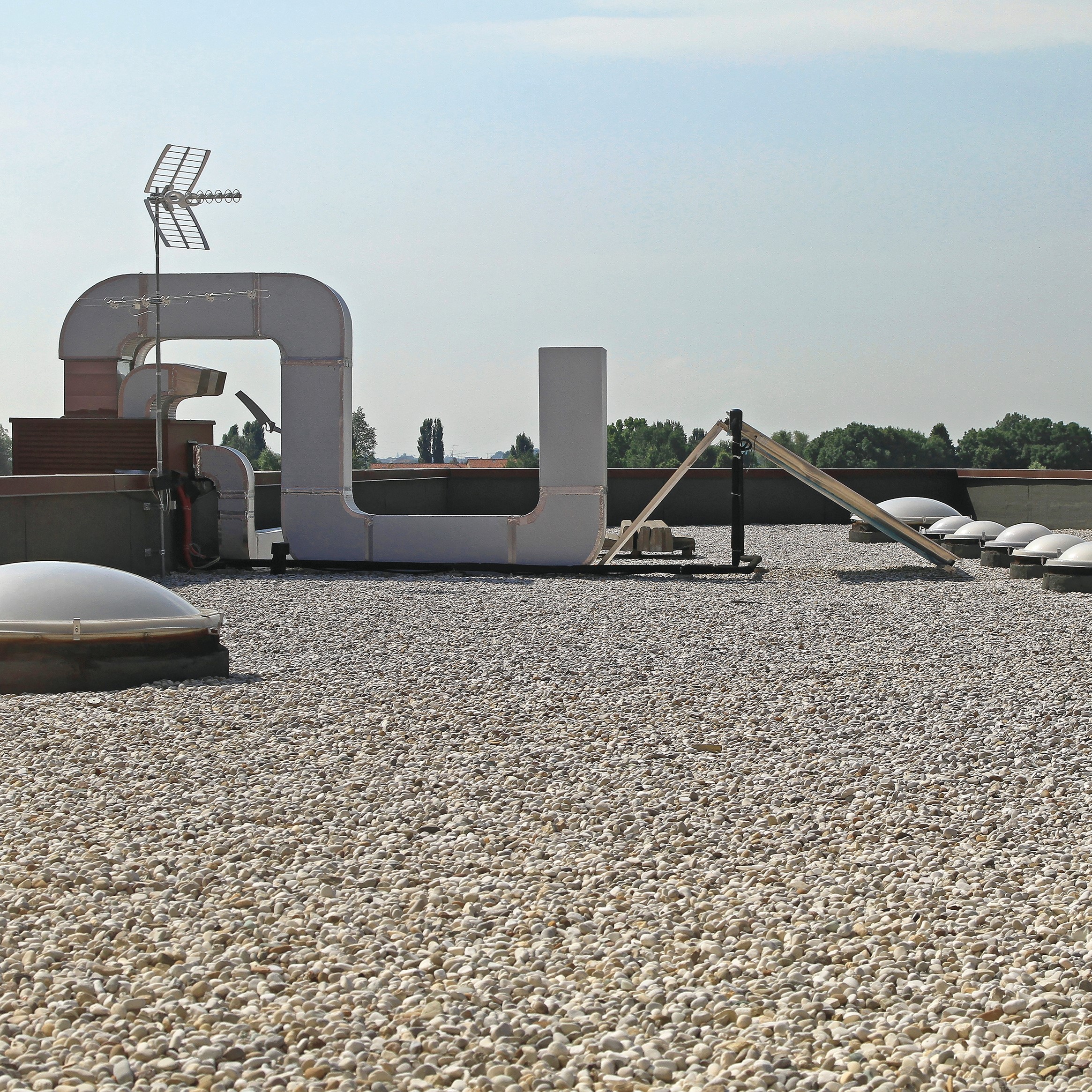 Only the Best for Your Business
The team at A Godsend Roofing LLC has the experience and is equipped to handle a wide variety of commercial roofing projects. We work with facility managers and business owners around Lexington, KY on innovative custom roofing solutions that give your building the performance you deserve. Modern roofing options are fantastic because they can save you money on installation and help make your property energy efficient. If you're interested in hearing more about us as a commercial roofer in Lexington, KY, call 859-432-ROOF (7663) today! Our team is on hand to help walk you through different roof options and what timelines and budgets will look like.
Commercial Roofing Consultants
Throughout our years in business, A Godsend Roofing LLC has come to understand what commercial property owners and managers in Lexington, KY want is choice. You want to understand why a certain roofing solution is best for your building or facility. We work with you individually, taking the time to understand your goals for your property. Every business has different priorities, timelines, and budgets. Our expert technicians will work with you to draft a custom roof that works for you.
When we come to your property, we'll inspect it to assess the condition of your roof. If you're working on new property development, we can seamlessly integrate into your building plan. Our team will get to the bottom of what your goals are so we can deliver the results you expect.
Commercial Roofer Services We Provide
TPO Roofing – TPO is a wonderful commercial option. It's a single-ply membrane that can be custom-fit to your building. It's great for temperature regulation because it reflects the heat during hot summer months. That helps lower energy costs. TPO is also a durable material that will last for years.
EPDM Membrane Rubber Roofing – EPDM is a synthetic rubber roofing membrane that works great on low-slope commercial roofs. It's extremely flexible and can be fit to unique roof shapes and building sizes. EPDM is typically applied with a torch, and the process makes your roof extremely water-resistant.
We regularly provide services for:
Apartment Complexes & Multi-Family Roofing
Agricultural Buildings Roofing
Hospitals & Healthcare Roofing
Church Roofing Replacement
Shopping Centers & Office Building Roofing Contractor Services
A Godsend Roofing LLC has spent years working on commercial roofs in the Lexington, KY area. Our teams are trained and resourced to execute on a wide variety of commercial facilities like apartment complexes, hospitals, churches, and office buildings. Whatever your roofing need is, we can assist.
Commercial Roofer Repair Services
As your trusted commercial roofer in Lexington, KY, A Godsend Roofing LLC can help you make the decisions that impact your bottom line. We won't recommend a new roof replacement when repairs will do, and you can count on us to give you an honest assessment of the best course for your building. That's why so many property owners around Lexington, KY trust us with their roof maintenance and repair.
We recommend getting your commercial roof inspected regularly, at least once a year. During the inspection, our technicians will spot any issues before they become bigger issues. Most commercial roofing emergencies are the result of neglected maintenance. Taking time to inspect your roof helps avoid larger repair costs down the road. It can also extend the lifespan of your roof. It's a great form of preventative maintenance that will save you money and worry.
The Best for Your Roof
A commercial roof is the first line of defense for your building, office, house of worship, hospital, or apartment complex. It guards your customers and employees against the elements and protects property inside. Making wise investments in your roof will keep your property in excellent condition for years. It will also save you money by making your building eco-friendly. Whether you're looking for a commercial roof replacement or need routine repairs in Lexington, KY, A Godsend Roofing LLC will be there to help. We've built a quality team that is passionate about bringing the best in commercial roofing technology to our clients. Find out why so many property owners in our communities choose us for commercial roofing installation and repairs by calling 859-432-ROOF (7663) today!