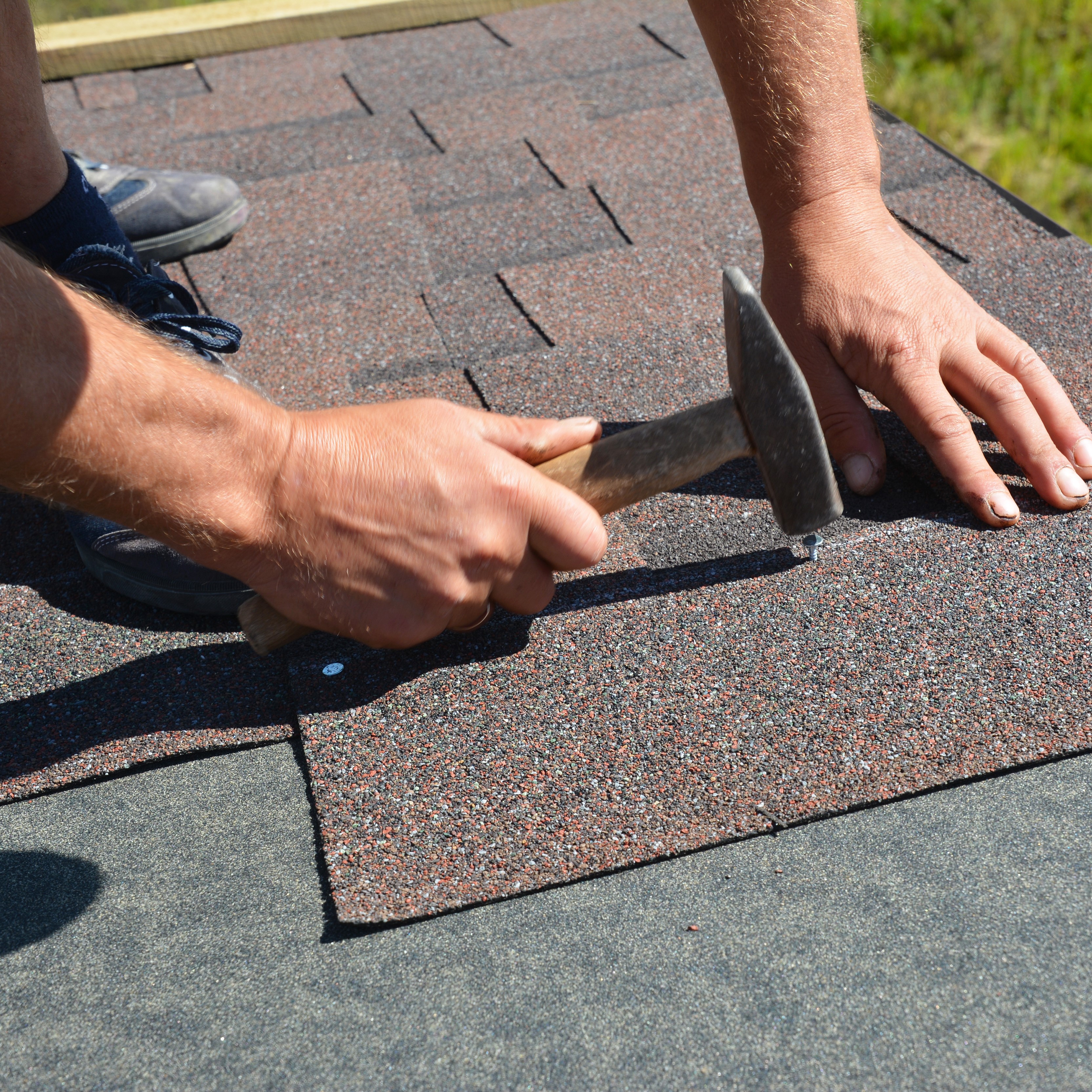 Rapid Response for Roof Repair
As a homeowner, you should take regular stock of the condition of your roof. Every once in a while, take a look to make sure you don't have any missing or damaged shingles. Missing shingles expose your roof to rain, wind, hail, and even small animals. Water can get inside and cause property damage. Air that's able to enter your property through holes in the roof will make it harder to regulate internal temperatures. You may end up paying more in utility bills. At A Godsend Roofing LLC, we can help you with asphalt shingle repair in Lexington, KY. If you own property in the area, we will keep your roof performing and looking great. To make an appointment for asphalt shingle repair or replacement, call (859) 270-9102 today!
The Basics of Asphalt Shingle Repair
Asphalt shingle repair isn't overly complex, but it needs to be done right. Working on a high roof is also a safety concern. The team at A Godsend Roofing LLC has years of experience working on all types of roofs and can bring you expert asphalt shingle replacement fast. We'll arrive on-site and inspect the condition of your roof to make sure we're fixing every issue. The last thing you want is to repair a few shingles and have a leak spring up somewhere else. Once we know what we're working with, we get started repairing your shingles to make your roof the best it can be!
There are some things you can do as a homeowner to spot shingle erosion. One thing to look for is sand-like material in your gutters. When your shingles breakdown, the asphalt particles wash away and collect there. You can also step away from your house and spot any visual signs there may be broken or missing shingles.
Quality Repair Done Right
Asphalt shingles are the most popular residential roofing material in America because they look nice, are affordable, and are very durable. We work with asphalt shingles every day and are confident that our technicians can offer you the best repair solutions possible. Find out why so many homeowners in Lexington, KY choose A Godsend Roofing LLC by calling (859) 270-9102 today!
Brian Wood
We performed a test on their roof.