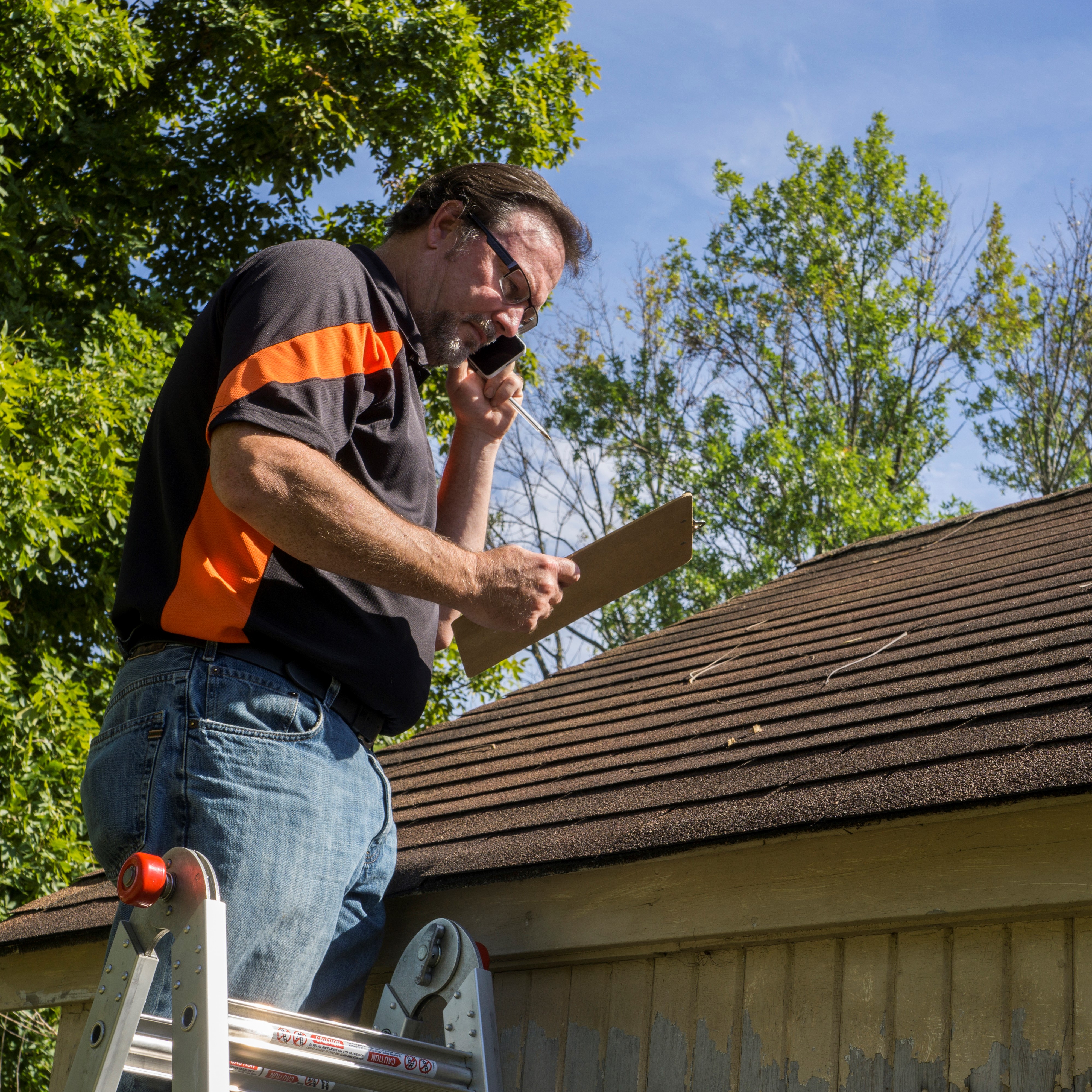 Roof Insurance Claims Experts
When you deal with roof repair, the cost is a major consideration. The best way to manage your cost is to work with your homeowner's insurance provider to get compensation if you qualify. Insurance policies, though, can be opaque and difficult to understand. Some claim that providers do that on purpose to raise the barrier to submit claims. At A Godsend Roofing LLC, we help property owners around Lexington, KY understand what you qualify for and how to process your roof insurance claims. Whenever you need roof insurance claims help in Lexington, KY, call us today at (859) 270-9102!
Understanding Your Roof Insurance Claim
When you are dealing with filing an insurance claim on your roof in Lexington, KY, having A Godsend Roofing LLC on your side to walk you through the process is a huge help. Insurance providers slap a lot of documentation requirements on claims to make sure any reimbursement for repairs is in line with their policies. They also deal with a massive amount of paperwork every day, so mistakes on your form or improper documentation will cause delays.
With our help, you'll understand whether your repairs will be covered by your insurance policy. That's an important consideration for many homeowners dealing with repairs. You want to know how much, if anything, you'll have to pay out of pocket. We've spent years dealing with insurance companies and filing claims, so we can help make sure your claim is thorough and well documented. In some instances, we can even deal with the insurance companies directly, so you can go about your normal life and work routine.
Too many people avoid roof repairs because they don't want to deal with the complexity of filing a claim. Don't let this be you! Neglected repairs can lead to larger problems down the road. A Godsend Roofing LLC can help you file and process your claim, so you can get compensation when a storm comes through or debris falls into your roof. All the while, we'll be working to get your roof back in great condition.
Call For Help Today
If you need roof repairs and you're worried about the insurance claims process to get roof insurance claims help in Lexington, KY from the experts at A Godsend Roofing LLC. Call (859) 270-9102 today and we will help answer your questions so you understand roof repair insurance claims.
Brian Wood
Brian Wood
Brian Wood
Brian Wood
Brian Wood
Brian Wood
Brian Wood
Brian Wood
Brian Wood