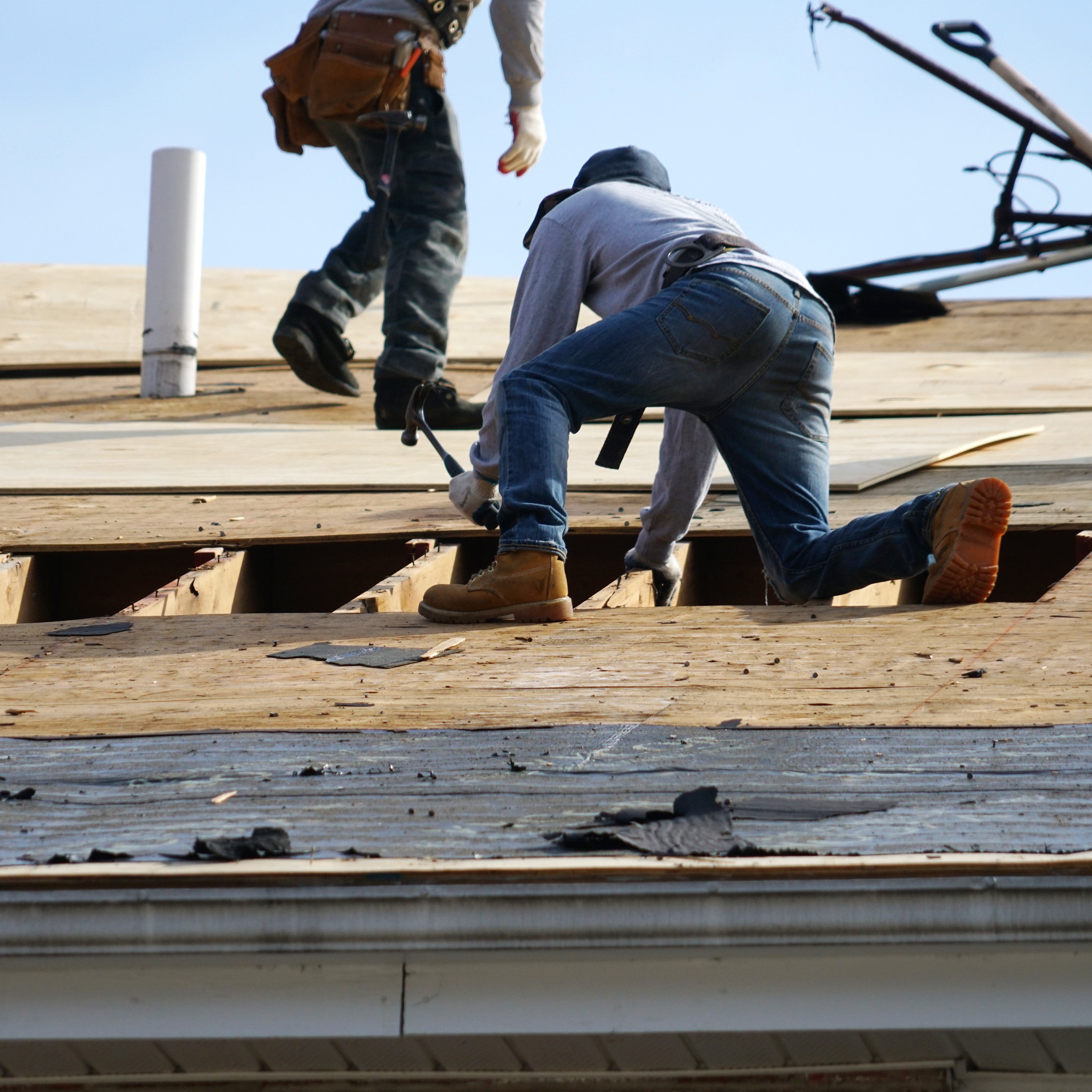 Expect the Best from Your Full-Service Roofing Contractor
Homeowners in Lexington, KY deserve the best when it comes to your roof. At A Godsend Roofing LLC, we've been the preferred residential roofer for Lexington, KY homeowners for years. Our teams have the experience to handle any roof installation or repair, and we're committed to serving our clients with the best care and quality possible. We help local property owners understand what's going on with your roof and the best ways to take care of it.
Whether you need an emergency roof repair or would like to schedule an appointment with one of our expert technicians, call us today at 859-432-ROOF (7663)!
The Dependable Residential Roofer
We're a local business, so we understand the needs of our clients better than most. We've spent years building the best, most responsive residential roof repair and installation company in the area. We're proud of what we do and strive to help all of our clients get the most out of your roofs. Our clients know they can call us in the middle of the night to come to fix a leaking roof or to drop by and talk about future remodeling plans. We work around the clock to bring you the best options no matter what you're considering. We stock and work with a wide variety of roofing materials, so we're confident we can make tailored recommendations for your home to get you the roof of your dreams.
Why Homeowners Choose Us as Their Residential Roofer
Homeowners choose A Godsend Roofing LLC again and again because we offer the best in quality and value on each project. When you make an appointment, we'll send a qualified technician to your property to conduct an initial inspection. While there, they will assess the condition of your roof and talk with you about what your goals and expectations are. We know everyone is working on a different timeline and budget, so we design custom plans for each client.
We also can help you with a lot of different designs, colors, materials, and other roofing options. Our experienced team has spent years working on every roofing detail and design. In the end, what you get is top quality service and a passionate team that cares deeply about delivering a fantastic finished product
Repairs, Installation, and Maintenance – We Do It All!
We're proud that most of our clients have been with us for years. They call on us to help with regular maintenance, and eventually for that roof replacement once it's time. You can count on us for honest repair or replacement recommendations that work. We know the best way to build our business is by serving our customers' interests.
Whether you need emergency roof repair or advice on a new development, A Godsend Roofing LLC is the preferred residential roofer in the Lexington, KY area. We've spent years building our team to be the best. We're confident that we'll meet and even exceed your expectations. You'll love the way your roof looks and performs after we're done with it. We also can adapt to your timeline, so your life and work aren't disrupted while we're at your home.
Call us today at 859-432-ROOF (7663) to find out why so many homeowners choose us as their residential roofer in Lexington, KY! Our team is happy to answer any questions or help you schedule an appointment.
Roof Installation We offer the best in roof installation services so your roof will perform well and look great.
Asphalt Shingle Roof Repair/Replacement Our technicians provide expert asphalt shingle repair to stop leaks. Find out why so many property owners choose us for shingle replacement.
Roof Repair Company Whenever you need fast, reliable roof repair, give our team a call.
Brian Wood
Brian Wood
Brian Wood
Brian Wood
Brian Wood
Brian Wood
Brian Wood
Brian Wood
Brian Wood
Brian Wood